27 – 30 of October, 2022 were the dates of APBM 2022, 3rd Annual Conference on Applied Psychology and Business Management.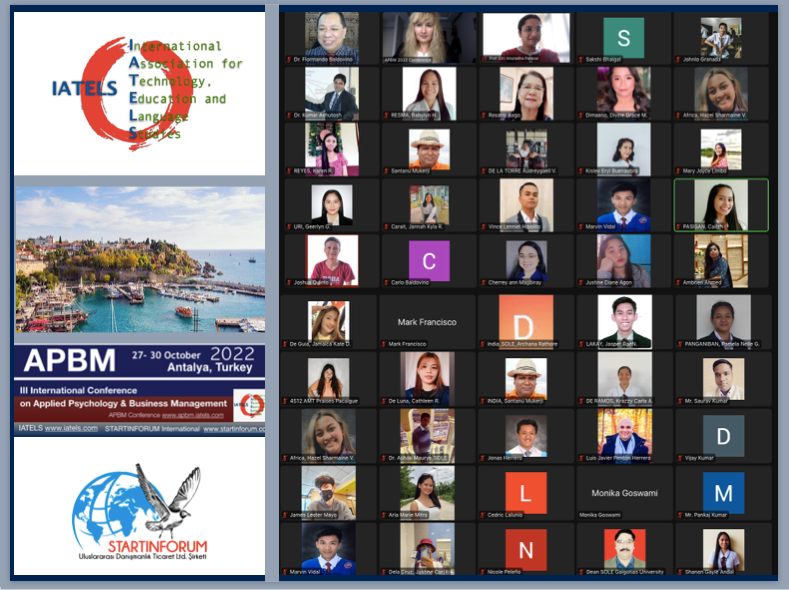 The conference was held in a blended mode in the premises of Akdeniz University (Antalya, Turkey).
It was already 3rd conference inviting academicians and practitioners to discuss urgent issues in the filed of psychology, business, management and other related topics.
Initiated in 2019, despite all travel restrictions and mess caused by COVID-19, the conference was successfully launched attracting participants from different countries.
While APBM 2019 was attended by academicians from Indonesia, Turkey, Poland, Philippines, Morocco, APBM 2023 embraced a much bigger circle of the countries and participants who were interested in discussing and sharing their visions and experiences within psychology and business management.
Sponsored by STARTINFORUM, APBM as other IATELS conferences (PATME and LASTE) is growing, embracing more and more participants from different countries.
Thus, during APBM 2022, the conference was attended by more than 100 participants coming from Poland, China, India, Philippines, Mexico, UK, Morocco, Kazakhstan, Ukraine, Turkey and other countries.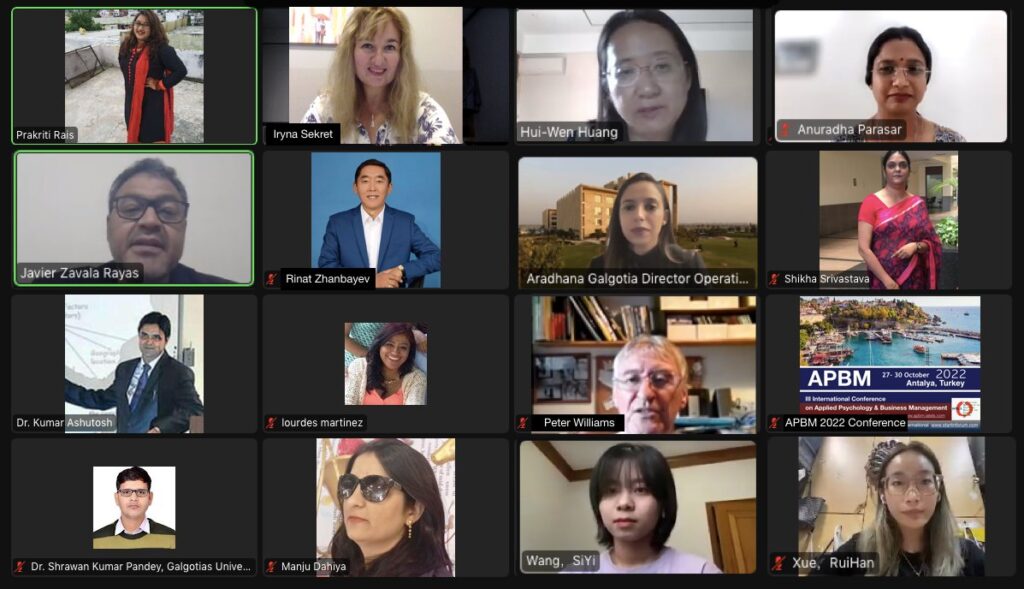 More than 100 participants of APBM 2022 had 4 days of the intensive conference work.
The conference comprised online presentations and discussions, face-to-face workshops and meetings which were held in the premises of Akdeniz University (Antalya. Turkey).
The conference participants were able to follow the presentations and speakers from Poland, UK, Mexico, Turkey, India, Pakistan, Philippines, Taiwan and other countries.
The students, participating in the conference with their presentations, received valuable feedback from the international experts on their projects and studies.
The conference was held in a very productive manner, highlighting new perspectives in research and international collaboration.
Thanks to STARTINFORUM LTD International Consulting Company team as the main sponsor of the conference, APBM 2022 was organised at a highly professional level in a quality of speeches, presentations and discussions.
All those who wanted to join the conference as speakers or listeners could follow the conference presentations online via ZOOM platform.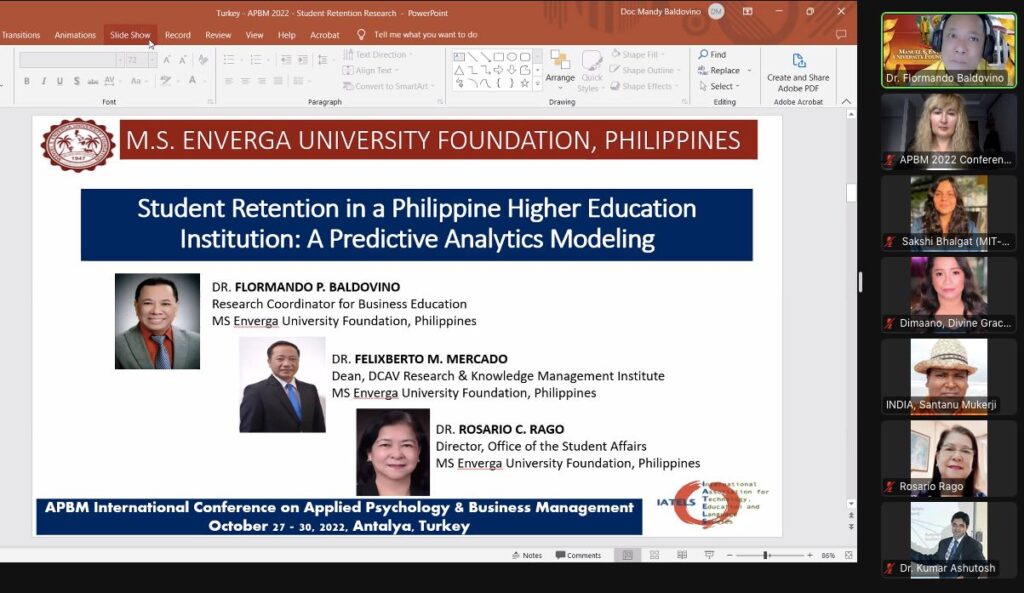 Those participants who wanted to come personally, were able to visit cultural and historical places of Antalya after the conference.
Special thanks for significant contribution to organising the conference and holding the sessions to Prof. Iryna Sekret, IATELS Committee Chair, Prof. Anuradha Parasar, Dean of Liberal Education of Galgotias University (India), Prof. Chitnis, Vice-Chancellor of MIT World Peace University (India), Dr. Flormando Baldovino (Philippines), Dr. Hui-Wen Huang (China), Dr. Javier Zavala-Rayas (Mexico), Dr. Jan Z. Tiangco (Taiwan), Dr. Peter Williams (UK), and all other contributors to the success of the event.
We are looking forward to APBM 2023!