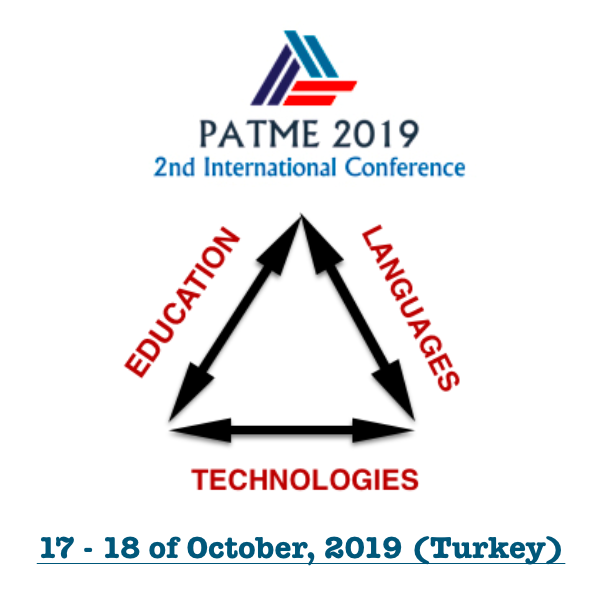 PATME 2019 conference was hold going in Istanbul, a major city of Turkey, the place of meeting of Europe and Asia.
Attending the conference was a great opportunity to explore the city with the beauty and uniqueness of its historical places, architecture, restaurants of the original Turkish cuisine.
The conference was held in DoubleTree by Hilton Hotel Istanbul – Piyalepasa which is located in the very centre of the Eastern part of Istanbul, near Taksim Squire and all other touristic attractions of Istanbul.
PATME 2019 was II International Conference on Education and Technology, organised by IATELS.
We were pleased to have Prof. Dr. Piet Kommers and Prof. Dr. Iryna Sekret as keynotes of the conference and organisers of the conference concept with a number of interactive workshops and discussions.
The conference was attended by academicians from different countries of the world. Among them are Netherlands, Pakistan, Ukraine, Morocco, Algeria, India, Singapore, Kazakhstan, Turkmenistan, Russia, Australia, England and many others.
During the conference the participants discussed urgent problems of education and leadership in different countries, the role and impact of ICT on teaching processes and the quality of education. Under the discussion and evaluation were different ICT tools which are in use in higher education.
The conference was concluded with the recommendations for the participants' submissions to be published in indexed journals and new partnerships for future projects and conferences.